The newly refurbished Bucks Library at Manson House Care Home, Bury St Edmunds, has been officially opened by Jo Churchill MP for Bury St Edmunds.
The library has been specially designed to offer a relaxing, communal space for residents and their loved ones at the care home owned by Stow Healthcare.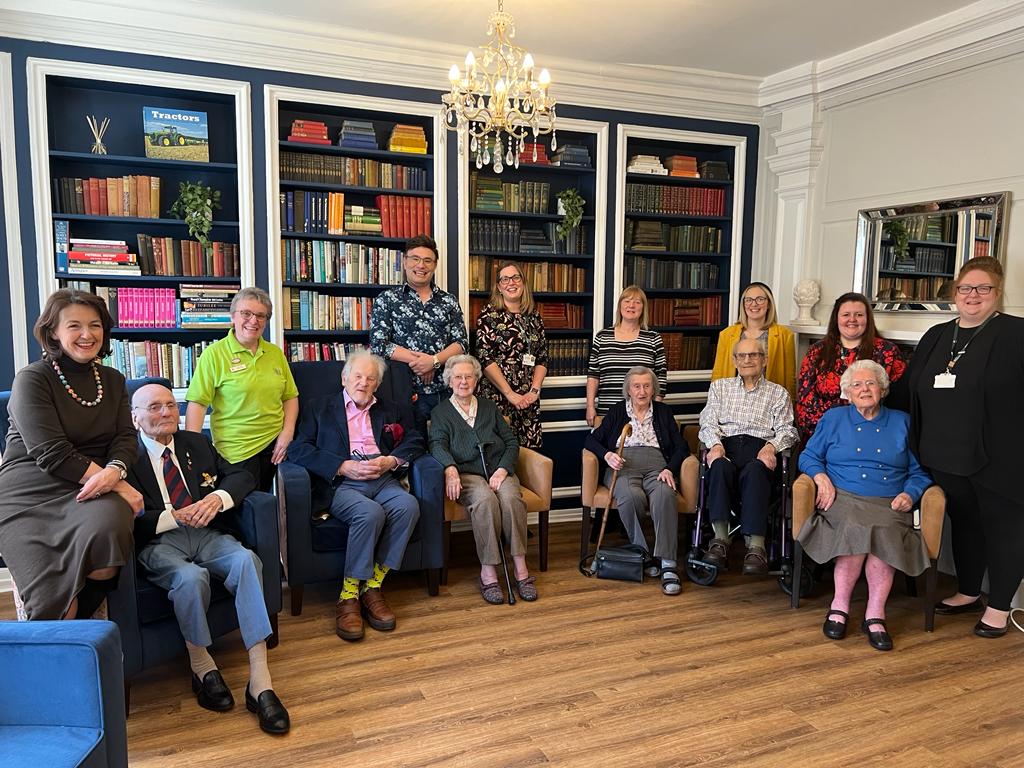 Manson House, previously owned by farming charity the Royal Agricultural Benevolent Institution (RABI), was purchased by the Suffolk based family run care group in August 2022. Coming from a farming background themselves, Stow Healthcare owners Roger Catchpole and Ruth French have been delighted to invest in the home and maintain the incredible level of service staff have given to the residents at Manson House, as well as expanding the award-winning care offering Stow Healthcare is known for to Bury St Edmunds and the wider community.
The renovation of the library has been completed in phase one of the refurbishment works at the home and offers a sophisticated space for residents to host their guests, read, or enjoy relaxed quiet time. The focal point of the room is the fabulous display of books acquired from resident donations over the years displayed on the stylish navy shelves which form the feature wall of the room. In addition to the Library, Stow Healthcare has also refurbished some of the bedroom suites and admissions are open to anyone over the age of 65, not just those from an agricultural background.
On Friday 24th March, residents of Manson House and their families welcomed Jo Churchill, MP for Bury St Edmunds, who declared the library open in an official ribbon cutting ceremony.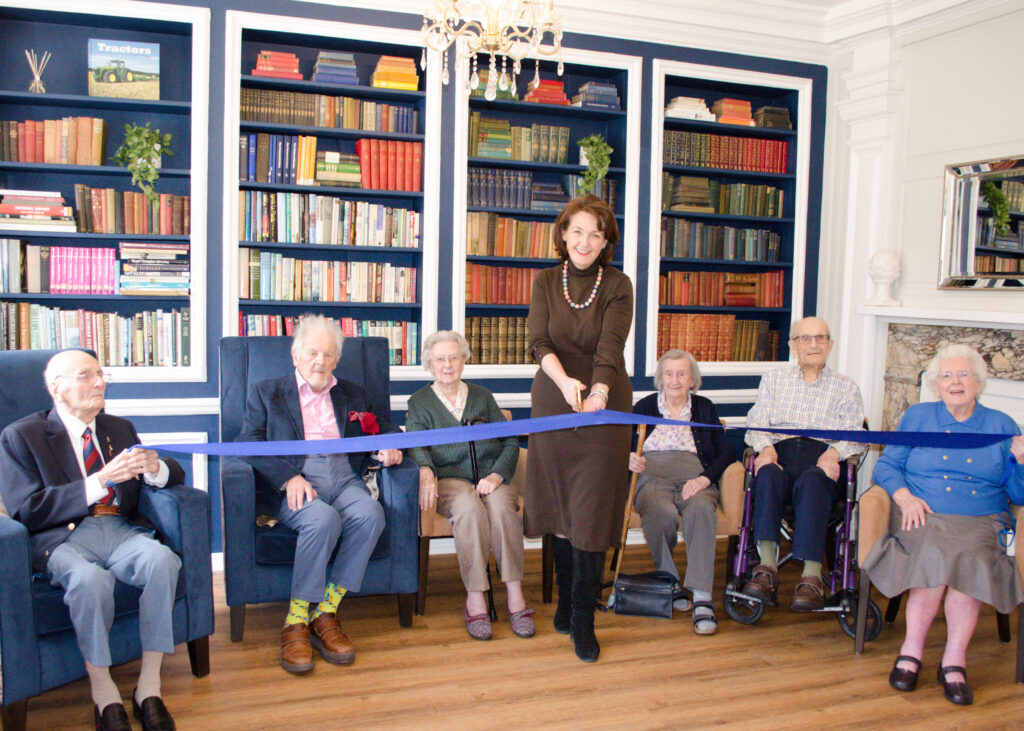 Jo Churchill said of the event, "I was delighted to visit Manson House recently, part of the Stow Healthcare group to open their newly refurbished Bucks Library. I had a wonderful time chatting to residents over coffee and cake and we shared a laugh. It was an honour to cut the ribbon and share in this special moment with everyone present."
Director of Stow Healthcare, Ruth French said: "The Bucks Library is a fantastic addition to the home and has transformed a disused space into a resource our residents can truly benefit from. Even in the short time since its opening, we have noted a significant increase in social interactions amongst residents and are hoping this improves the lives of residents at Manson House".